Gratuitous Self-Promotion
For those who are curious, I draw these strips in a much higher resolution and then shrink them to reduce mistakes. This also means I sometimes lose detail. Combine that with SmackJeeves' dumb file-size limits for free accounts, and you're often seeing a far dumbed-down version of my final product.

I bring this up only because I was pretty satisfied with the way Panel 4 in today's comic turned out, so I thought I'd share the high-res version. Enjoy.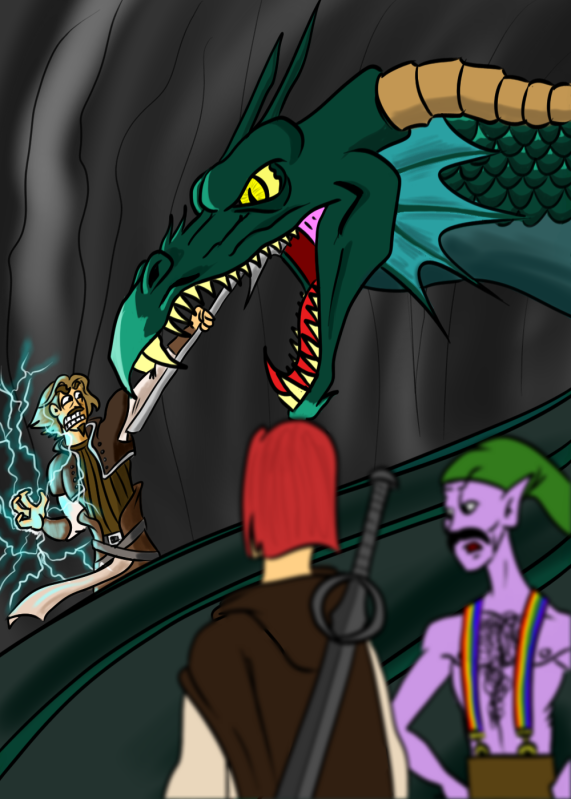 posted by Trev-Shyeah @ January 26th, 2010, 9:26 pm
| 1 comments
---
Comments:
Guessed (Guest), January 26th, 2010, 11:13 pm
Dude.
---